The Perks You Deserve
Education has the power to help people change their lives, but that's only possible through the commitment of our remarkable team members. When you are well cared for, you are better able to care for our students.
SOME HIGHLIGHTS INCLUDE:
Medical, dental, and vision plans
Tuition reimbursement
Health and wellness programs
Short- and long-term disability programs
Vacation, sick time, and paid holidays
Life insurance
Retirement savings plan
Flexible spending
Recognition events
Professional development
Visit myUAGCbenefits.com to learn more.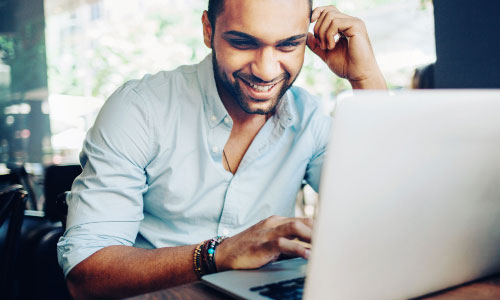 Expand Your Knowledge
We understand that just because you work in higher education, it doesn't mean you've reached your peak of seeking knowledge. The University of Arizona Global Campus houses the Center for Excellence in Teaching and Learning that showcases faculty and institution news and successes, as well as hosts information sessions and the annual Teaching and Learning Conference. The university is committed to staff and faculty development allowing them to collaborate and discuss issues related to the online learning environment.
Create a significant and lasting impact that helps each
and every student reach their goals.
EXPLORE JOBS